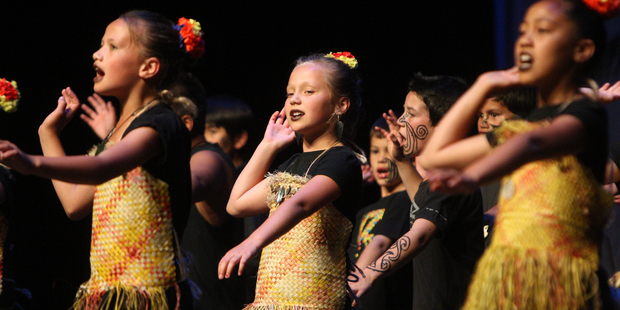 Organisers of Te Ahurei - Rotorua Primary Schools Kapa Haka Festival - say the performances by the young people have been "inspirational".
Nearly 30 groups have shown their passion for their school at the Rotorua Convention Centre during the week-long annual event.
"It's been really inspiring these last three days, the calibre of the performances has been exceptional," co-organiser Iwi Te Whau said.
"Schools have really shown how much work have been going on behind the scenes throughout the whole year."
Mr Te Whau said tickets had been selling well with tonight'ssessions expected to sell out.
"A highlight for me is being able to see the kids performing on the same stage and the same event as their parents," he said.
"It's also been great to watch the schools who went to the national competition, it's been really eye-opening and some of the younger kids look up to them and aspire to that level."
Mr Te Whau said he and the other organising committee members were passionate about the event and wanted to continue its great legacy.
"The festival had played a major role in my life. It helped me build my confidence, it's morale building and I volunteer each year because I want to give back."
Tonight's performances will start from 5.30pm. The evening will conclude with a group performance from the event workers and volunteers. Tickets are on sale at Ticketmaster and are $6 each.