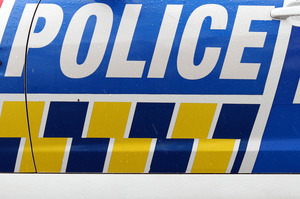 Rotorua police are on the lookout for a car that was stolen in Rotorua, in broad daylight, with a teenager and child in the back.
A Black 1990 Toyota Celica with registration number XN5772 was stolen from the carpark at the Westbrook netball courts about 3.15 pm yesterday afternoon.

At the time boys, aged 14 and 4, were sleeping in the car when it was stolen.
The older child was legally old enough to be babysitting.
They were let out of the vehicle on the corner of Ford Rd and Bellingham Cres.
Rotorua police Senior Sergeant Nicky Riordan said the children were not hurt physically but were understandably very upset by this incident.
"It was pretty scary for them, but there's no way any one could have foreseen this happening. It was in broad daylight, in a public car park that was highly visible," she said.
The offender is described as male Maori, skinny build in his 20s or 30s.
He is short and is said to have a wispy goatee. He was wearing a blue hooded sweatshirt with a black leather vest over the top.
The vest also had a patch on the back of it.
Police are asking anyone who sees this vehicle to phone 111 immediately.
If you know who may be responsible you are also urged to contact Police or by phoning Crimestoppers on 0800 555111.