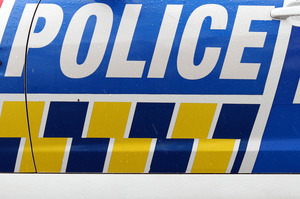 The force used by Taupo police officers on a man following a police pursuit was reasonable and justified, in the circumstances they faced, an Independent Police Conduct Authority investigation has found.
The pursuit began just after 2pm on July 3, 2013 when an officer saw a late model Mercedes with no licence plates travelling along Palmer Mill Rd in Taupo.
The officer activated his lights and siren, signalling the male driver to stop, but instead the driver, who had a female passenger in the car with him, drove off at speed on State Highway 5 towards Rotorua.
The pursuit continued as the driver hit speeds of up to 150-160kph in a 100kph speed zone on both sealed and gravel roads but was abandoned 17 minutes later when the officer lost sight of the Mercedes.
The officer continued to search for the vehicle and a second officer who was in the area assisted. At about 2.30pm the original pursuing officer located the Mercedes on Te Kopia Rd and recommenced the pursuit.
Police used road spikes at two locations during the pursuit in an effort to stop the fleeing driver.
When the vehicle finally came to a stop just before the second set of road spikes, the two officers parked their vehicles around the Mercedes to prevent the driver fleeing from the scene again.
When the driver stopped, one of the officers saw him lean over and kiss his girlfriend. At this point the officer was unsure whether the driver was saying goodbye or whether he was reaching for a weapon in the footwell of the car.
The officer ran to the car, opened the driver's door, grabbed him by the shoulders, pulled him from the car and took him to the ground.
It is at this stage in the incident when the driver alleges an excessive use of force by both officers, which included knee strikes to the back and the leg.
Independent Police Conduct Authority chairman Judge Sir David Carruthers said the first officer's extraction of the driver from the car, and the force used to arrest him, was reasonable and justified in the circumstances.
"The driver of the Mercedes resisted the handcuffing procedure and the officer was therefore entitled to use reasonable force to overcome this resistance.
"The use of force by the second officer to assist with the arrest process was also reasonable and justified in the circumstances.
"Both officers believed that the driver might be concealing a weapon, a fear that was justified after such a prolonged pursuit. As a result of the driver's actions, in resisting arrest, the officers were left with little choice other than force that was used to successfully apprehend the fleeing driver," Sir David said.
The driver was later charged with reckless driving, driving while suspended, failing to stop and failing to comply with a Police Safety Order in relation to this incident. He was convicted on all charges and sentenced to 10 weeks' imprisonment.