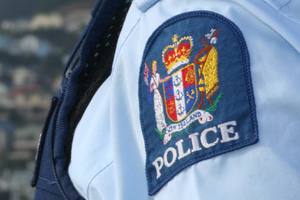 A man has been arrested and will be charged with firearms offences after a two-and-a-half hour stand-off in Fordlands.
About 3.50pm today police received reports of a man unlawfully in possession of a cut down firearm at a Ford Rd house.
Cordons were set up, restricting access to Ford Rd, Bellingham Cres and Meadowbank Cres, for "public safety", police said.
Rotorua police Senior Sergeant Dennis Murphy said the 21-year-old man surrendered around 6.20pm.
"Police received information that a domestic incident occurred at the address and a person there was in possession of a firearm," Mr Murphy said.
"As a result police cordoned off the area and a short time later a person from the address approached the cordon and surrendered."
He said a .22 firearm was recovered along with a large amount of ammunition. He said no one was hurt in the incident.
Rotorua police have thanked Fordlands residents for their patience and co-operation while they dealt with the situation.