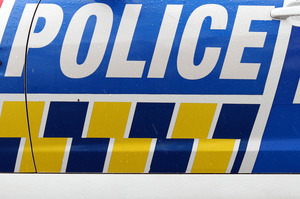 A police chase through Rotorua's suburbs ended with the driver seeking refuge at a stranger's Fordlands home.
Rotorua police Sergeant Chris McLeod said officers found the driver of the Subaru stationwagon in just his underwear after he ran from the car dumped on Clyde St, through the Utuhina Stream and to Bellingham Cres.
"It was quite scary for the people at the house," Mr McLeod said of Thursday's pursuit.
"Fortunately police were nearby. We think he knocked on the door and asked for help. We found him in just his underwear, soaking wet and cold."
The chase started near Hemo Gorge. The car was reported after a petrol station drive-off in Taupo and seen by police driving at speeds of 150km/h on State Highway 5.
Mr McLeod said a checkpoint was set up in Hemo Gorge but the car failed to stop and instead turned down Old Taupo Rd. The pursuit ended on Clyde St, about 10.45pm.
"Two females were found in the car.
"We found one man at a Bellingham Cres address and the other on Malfroy Rd by the bridge over the Utuhina Stream."
He said the two men were Mongrel Mob members.
A 23-year-old man has been charged with dangerous driving, failing to stop and theft of petrol.