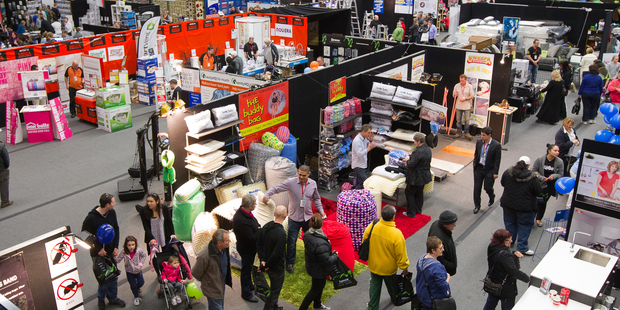 If you want to go to the Rotorua Daily Post Home and Leisure Show but don't know what to do with the kids, don't worry, there's a perfect solution.
The Hits, Mitre 10 Mega and Andy's Party Hire have banded together to create Kidzone, a free space where children can be entertained while parents peruse the stalls.
The Radio Network general manager Ritchie Fullard said the event was "definitely a family affair".
"If there are any families umming and ahhing about coming along, they shouldn't wonder any longer, there will be heaps for the kids to do while mum and dad look around the stalls."
Mr Fullard said Kidzone was set up to give parents a chance to enjoy the products on offer.
"Everybody deserves to have a bit of fun so while the adults are having a browse at all the wonderful stalls, there will be lollies, balloons, a bouncy castle and facepainting for the kids," Mr Fullard said.
The Rotorua Daily Post Home and Leisure Show will be held at the Energy Events Centre from 10am to 5pm Friday and Saturday, and 10am to 4pm on Sunday.
Adults cost $5, under-12s are free. For more information, visit the website rotoruahomeshow.co.nz.