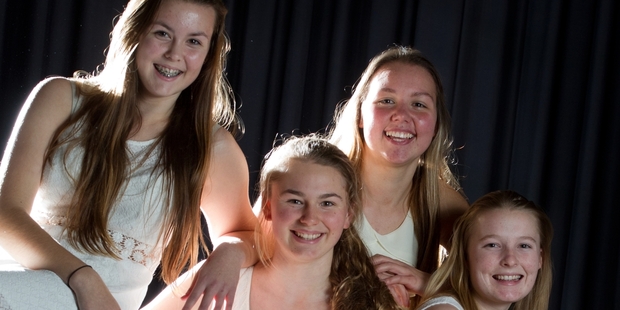 With less than a week until the Stage Challenge competition, 15 schools around Rotorua are squeezing in their last practices before hitting the stage.
Rotorua Lakes High School have been rigorously rehearsing since February and are keen to show the audience what they've got to offer.
Their chosen theme for this year's performance is titled "What we've gained in technology, has been lost in humanity".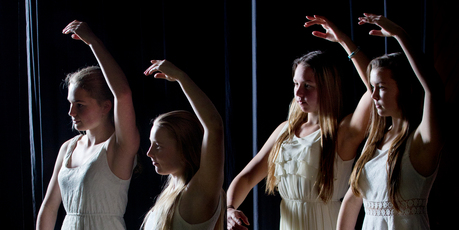 In the Stage Challenge competition, students are given complete creative control, allowing them to explore the personalities, concerns, hopes, dreams and interests relevant to them.
Year 13 Stage Challenge director Rebecca Pratt said the theme of technology was decided partly to separate their performance from others on the night.
"In the past there haven't been many performances about technology so we decided it was not only relevant, but will set us apart from our competition."
Rebecca said she was happy with the progress the group had made and was proud of the hard work and resilience of everyone involved.
"I definitely think it's been one of our better years so I'm not necessarily expecting to win but I'm hopeful we'll get a placing."
Rebecca has taken part in Stage Challenge since Year 9 and said she felt more prepared this year than previous years.
Teacher in charge Helen Atkinson said it was her first year involved with Stage Challenge and despite the immense time commitment, she would happily do it again.
"It has been very time consuming but it's excellent seeing students learning so much and with a week to go, although the students are a bit restless, you can really see it all coming together."
The hotly contested dance, drama and design competition sees hundreds of schools around New Zealand vie for a placing each year.
Mokoia Intermediate, Western Heights High School, John Paul College, Taumarunui High School, Rotorua Girls' High School and Tauhara College will also be competing.
The competition will be held over two nights on June 9 and 10 at the Civic Theatre.