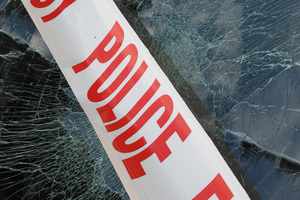 One lane of State Highway 5 south of Rotorua has reopened to traffic following an early morning truck crash.
The driver of the truck was taken to Rotorua Hospital with serious injuries to his chest and was reported by Rotorua police to be in ICU.
The crash happened at 4.30am near Waiotapu Loop Rd. At 4pm one lane was reopened.
Rotorua police Sergeant Chris McLeod said a truck and trailer unit had crashed into a bank. It had been carrying paint and paint thinners which had spilled onto the road.
All emergency services had attended and the Bay of Plenty Regional Council pollution control team were cleaning up the spillage.