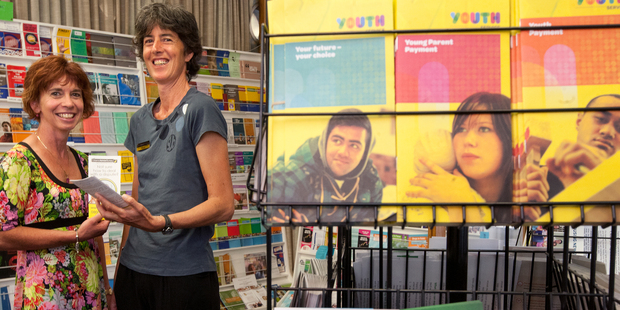 Believe it or not, lots of people don't know how to complain properly.
Helping people to deal with their disputes is the theme behind the National Awareness Week for the Citizens Advice Bureau this week.
Rotorua Citizens Advice Bureau manager Jane Eynon-Richards said the bureau got a lot of inquiries from people who didn't know how to sort out a problem they had. She said this includes problems with service providers, such as retailers, tradespeople, employers and employees, tenants and landlords, or utilities providers.
"Lots of people don't know how to complain effectively, or aren't sure if there's a specific complaints body they can go to if they aren't able to sort things out with the other party.
"There are a few simple rules of thumb to complaining effectively," Mrs Eynon-Richards said.
"First of all you need to be clear in your mind about what the problem is, and what you want them to do about it - within reason. Gather together any evidence you have to support your complaint, such as receipts, emails, photos and so on, and it's a good idea to raise any issues in writing, so that you have a record of this communication."
If you can't reach an agreement you can apply to the appropriate complaints body. For example, for tenancy disputes you would apply to the Tenancy Tribunal; for disputes with your electricity or gas provider contact the Electricity and Gas Complaints Commission; for complaints about a real estate agent get in touch with the Real Estate Agents Authority.
"It isn't always obvious which complaint resolution organisation you need to go to with your complaint, so if you aren't sure you can visit the Complaintline website www.complaintline.org.nz - or better still, come and see us."
She said there was lots of great information on their website www.cab.org.nz, but sometimes it helped to talk about the issue with someone. Anyone can go to the bureau at Community House, 1115 Haupapa St or call (07) 348 3936.
Volunteers from the Rotorua bureau will be hosting a session at the public library today between 10am and noon on how to complain effectively.
They will also be present at the Kuirau Park market on Saturday to promote the bureau service.