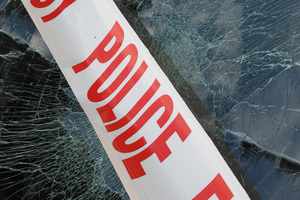 A 65-year-old Rotorua man was airlifted to Rotorua Hospital this afternoon after crashing on a rural road near Te Puke.
The Tauranga-based Trustpower TECT rescue helicopter carried the man to hospital for treatment.
Pilot Liam Brettkelly said the man had been travelling on a gravel road when he fell from his bike. As it was a quiet country road the injured man had to use his cellphone to call for emergency services.
He suffered a fractured lower leg in the crash.