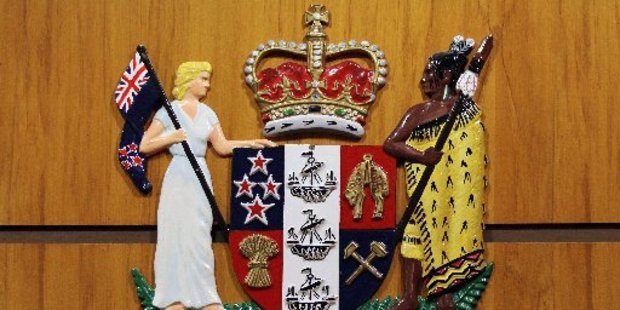 A Rotorua teen who has been breaking into houses since he was a child has been jailed for his latest spree of burglaries.
Timoti Walters, 17, was sentenced in the Rotorua District Court yesterday to two-and-a-half years' prison after previously pleading guilty to 17 counts of burglary and one escaping from custody charge.
According to the police summary of facts, the burglaries took place in Western Heights between August and November 2013.
He would break into homes through unsecured windows or by using tools lying around like an axe or shovel to smash his way in. Thousands of dollars worth of items were taken including a 55-inch plasma television, flat screen televisions, computers, mobile phones, money, gaming consoles, jewellery, frozen food and medical prescriptions.
After he was arrested, Walters was taken on a drive-around by police and pointed out 10 properties he had burgled. The court heard police had no evidence for those burglaries other than his confession.
While being driven around, Walters escaped from the patrol car but was later found hiding at a property.
Walters' lawyer, Brian Foote, applied for home detention for his client. He said Walters was a young father and his time in custody while awaiting sentencing had been an "unpleasant and sobering experience".
"Being locked up in Waikeria [prison], he knows now what he doesn't want for his future," Mr Foote said.
Judge Jocelyn Munro said she was familiar with Walters, having dealt with him in youth court for similar offending.
"Your behaviour has started as a child and there is no sign of you slowing down. Clearly your experience in youth court could not deter you from offending as an adult," she said.
"These were residential properties largely in your own neighbourhood. One of the themes that ran through the victim impact statements was the violation of privacy, the fear and upset when some stranger broke into their home. In some cases you ransacked the houses often leaving a mess behind.
"In one house you broke into, a child was asleep in the bedroom and at another house it belonged to a woman who lived alone disabled in a wheelchair. It makes it more difficult for her to know that her space and privacy had been invaded by you," she said.
"This was not a stupid decision made by a young person not thinking straight but a strong pattern that you have chosen to continue with."