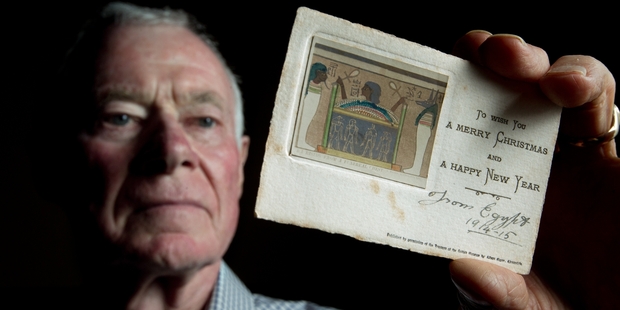 Wartime memories and the objects behind them will be part of a new Rotorua Museum exhibition to mark the start of World War I.
Yesterday, staff at the Rotorua Museum invited people from the community to share their World War I treasures in the hope they could be part of the museum exhibition, opening on June 28, to mark the start of the war, which began on July 28, 1914.
Ngongotaha resident David Field brought in some postcards and a bayonet his father had collected over the years.
"The bayonet was probably post-World War I, we did have some Christmas cards from France and Egypt, but I don't know how we got them because there's no one left to ask," he said.
Museum staff were on hand to photograph the objects, help people find out more about their treasures and give tips about how to care for them.
Museum registrar and military expert Chris Rapley said he had seen a lot of interesting objects brought in by the Rotorua community and was sure the exhibition would be a great success.
He said they were looking for objects with a Rotorua link from both sides of the conflict, from servicemen and women who were among the action in what became known as "the war to end all wars".
Yesterday was the last in a series of assessment days held at the museum, but people can still submit information about their treasures up until the end of this month.
The exhibition will run from June 28 to the end of November.
To find out more visit www.rotoruamuseum.co.nz/ww1.