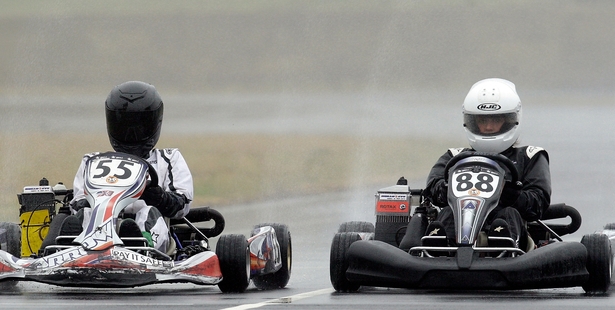 Rotorua is an adventure capital of sorts and that is why the thrills and spills you can achieve here feature in our Essential 50.
Whether it's the thrill of driving off-road, rolling down a hill in an inflatable ball, or racing on a track, you're sure to find something that tickles your fancy.
Rotorua is home to Zorb, the pioneers of using inflatable balls and rolling them downhill. One of its inventors, Andrew Akers, now runs OGO Rotorua, which means there is double the choice for people wanting to experience the thrill.
At Off Road NZ you can choose from a range of 4x4 adventures, including a Monster 4x4 drive or a bush safari.
The Mamaku-based firm is also home to Raceline Karting, which is New Zealand's longest state of the art outdoor circuit at 1.2km. Drivers can reach speeds of up to 100km/h in 300cc four-stroke karts imported from France.
Quad Zone gives you a different kind of four-wheel drive action with its ATV adventures. There are tours which promise you a muddy experience or you can simply ride up for a scenic view of the city.
There are also plenty of horse-trekking companies in business to give you a more relaxed experience.
And if you prefer to power yourself then why not rent a mountain bike - just try to limit the spills among the thrills.
Whatever you choose you're bound to have a blast.
The Rotorua Daily Post Essential 50 lists the city's must-see, must-do and must-try activities and experiences thanks to reader nominations. We'll be highlighting one every day over summer.