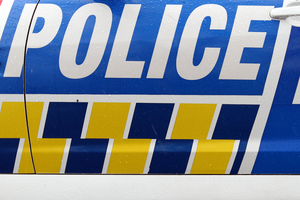 A man armed with what was believed to have been a knife escaped from a Rotorua adult shop empty-handed.
Rotorua police arrested the man a short time later. He has since been charged with demanding with intent to steal and was due before the Rotorua District Court today.
Acting Senior Sergeant Jason Henderson said Wild Things on Pukuatua St had just been opened and the man had followed the woman in.
Mr Henderson said the man presented what appeared to be a knife.
"He demanded money," Mr Henderson said.
"He didn't get anything and left the premises on foot. He was found a short time later and was arrested and then charged.
"If anyone saw a male running from that area wearing a black beanie, dark sweatshirt and white shoes with stripes to call police."
Anyone who has any information should call Rotorua police on (07) 348 0099 or anonymously on Crimestoppers on 0800 555 111.