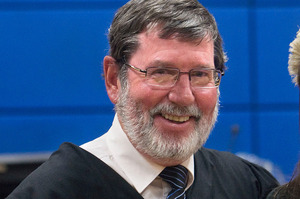 A Waikite Valley woman on her fifth drink-driving charge has been sentenced to home detention.
Alissha Arahanga, 36, was sentenced in the Rotorua District Court this week to three months' home detention after previously pleading guilty to one charge of drink-driving and one charge of driving while disqualified.
Judge James Weir said in all instances, apart from her first conviction, Arahanga had been more than twice the legal limit.
However, he noted Arahanga had now self-referred to a counselling programme and was working on a farm.
"You have made notable changes to your lifestyle and you deserve real credit for that."
Defence lawyer Dafydd Malcolm said Arahanga had shown sincere remorse.
He said when she was caught she was just one week shy of the end of her previous disqualification.
Arahanga was also sentenced to six months' post-detention conditions and disqualified from driving for 12 months. She will then have to apply for a zero alcohol licence.