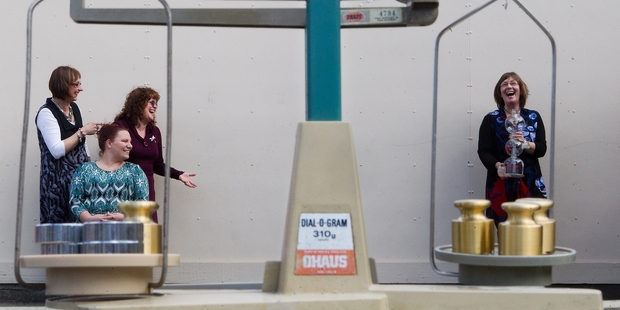 School science technicians from around the country and overseas have been visiting Rotorua as part of their national conference - the first time the city has hosted the biennial event.
Nearly 90 technicians were based at John Paul College this week as part of ConSTANZ13, a professional development and networking event organised by the National Executive of the Science Technicians' Association of New Zealand.
Science technicians are based in high schools and take on a variety of roles. These include looking after and managing the department's resources, handle chemicals and set up experiments for teachers and source materials needed for lessons.
The conference featured guest speakers such as Dr Phil Sutton from NIWA and forensic entomologist from Australia, Julianne Farrell.
Participants also took part in workshops and field trips around the city such as Rainbow Springs, Hells Gate, the Wastewater Treatment Station and Scion.
Conference convenor and John Paul College science technician Monique Lowe said science was in abundance in Rotorua and the event was a great opportunity to show off the city. She said it was also ideal timing to host it in the school holidays as the technicians could bring along their families to enjoy the region too.
"It is great networking for us local technicians which will flow back into the school and likewise flow back into the community," Mrs Lowe said.
"A role of a science technician has become more professional over the years as the curriculum has become more and more fastidious in regarding handling dangerous goods and health and safety."
She thanked John Paul College principal Patrick Walsh for his support.