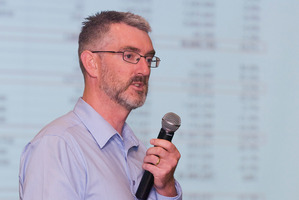 There was general confusion around the council table yesterday as new Government accounting practises changed the way councillors viewed the district's upcoming Annual Report.
Rotorua district councillors met to discuss financial reports for the last financial year at an extraordinary meeting of the council's corporate and customer services committee yesterday.
By law, councils have four months from the end of the financial year to produce an Annual Report, with the Rotorua District Council leaving it until the very last day to have it complete.
Councillors forming the new district council will have their first meeting on October 30, the day the Annual Report is to be signed off.
Council chief executive Geoff Williams said there would be no surprises, but he understood councillors' concerns and would be making every effort to make internal financial reporting much clearer in future.
"This is the new prescribed format put through by central Government."
He said once the new council was up and running there would be a greater emphasis on the way financial information was reported to both the council and the general public.
"We need to be making very clear monthly disclosures to you about the operation of this organisation."
But, in a previous meeting, Mr Williams said a challenging economic climate said the council's surplus was not as big as expected.
He said unbudgeted costs for the repair of storm damage, increased insurance costs and a $1.3 million loss for the Rotorua Landfill account were some of the contributing factors.
Council corporate and customer services manager Jean-Paul Gaston said there were some small mistakes to fix, but Audit New Zealand, which was in the process of reviewing the report, was aware of the problems.
Mr Gaston said a much smaller public summary "in plain English" would come out after the report had been fully audited and approved, along with a full version.
Committee chairwoman Janet Wepa said the new accounting format was "very confusing" saying it would be even harder for the general public to understand.
"Yes, there are mistakes, but this is a draft ... none of us were expecting this," she said.
However, councillors voted to accept the draft report and wait until October 30 to discuss the final draft before the official version is released to the public.