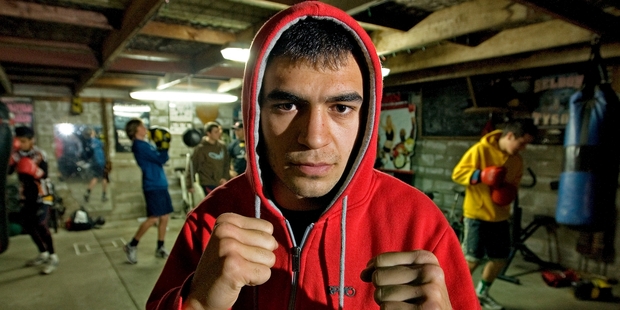 After almost two years out of the ring Rotorua's Tyson Sykes is hungry for another national championship belt - and realise a long-held ambition to turn pro.
Sykes, 24, this week will challenge for the New Zealand amateur light-heavyweight title at the national championships.
A title win will confirm he is ready to join the professional boxing ranks.
It will be only the second time in two years he has stepped back into the ring - the first time was last weekend.
Surprisingly, ring rust was not a feature in Sykes' majority points win over national representative Eric Finau when the pair fought for the Auckland light-heavyweight (under-81kg) division title.
It was Sykes' first hit-out since he unsuccessfully challenged national amateur light-heavyweight champion Reece Papuni in 2011.
Papuni later turned professional - something Sykes has in mind if he claims the national crown this weekend.
"I felt pretty good against Finau ... it was a good wake-up call for me ... he's a hard hitter ... I was just a bit short on the fitness side," Sykes said this week.
He was likely to fight four to five bouts at the nationals if he went all the way to the finals.
"I want to give it a good crack this year - the Commonwealth Games are next year but I really want to turn pro if I win the title."
His trainer, and father, Mike Sykes, said Finau had been tough but his son was ready for bigger things: "He's always kept his training up and if he keeps going he'll go a long way."
The Finau fight had been a test after Sykes' corner allowed Finau to fight even though he was 83kg - 2kg over the limit.
Sykes won the contest of three three-minute rounds on a majority points decision.
"We worked on our speed and put pressure on him early on," said Sykes snr. "After the fight I got him to do three more rounds of hard training and blew him right out. He is hungry for the title."