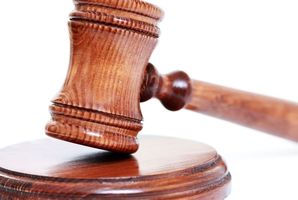 A Rotorua teacher who smashed into a power pole and parked car was driving at more than twice the legal blood-alcohol limit, a court has heard.
Gordon Sidnie Hunt, 38, pleaded guilty in the Rotorua District Court yesterday to one charge of drink-driving and one of careless driving. He was sentenced to six months' supervision, fined $1000 and ordered to pay costs of $333. He was also disqualified from driving for seven months.
Hunt is employed by Rotorua Boys' High School as its Year 12 dean, head of department sport and is coach of the 1st XV.
Police prosecutor Sergeant Roger Schreuder told the court Hunt was driving along Ranolf St around 5.25am on August 18. As he approached Devon St he lost control, went through the intersection and mounted the kerb. His car collided with a power pole then a parked car, both of which were extensively damaged.
Hunt was taken to hospital where a blood test found he had 201mg of alcohol per 100ml of blood. The limit is 80mg.
Hunt's lawyer, Brian Foote, said the incident had already cost his client more than $20,000. His uninsured car was written off and he had paid reparation to the owner of the parked car, Mr Foote said.
Hunt, who was on crutches in court, had broken his leg and lost a lot of blood in the crash. Hunt had one previous drink-driving conviction but that was 10 years ago, Mr Foote said. The incident had been a one-off after a celebration. Hunt did not have alcohol issues.
Community magistrate Lesley Jensen told Hunt he was fortunate not to have killed himself or someone else. She thought he did have an issue with alcohol, which could be addressed through supervision.
After sentencing, Hunt told the Rotorua Daily Post he was "embarrassed by the whole situation".
"I've let a lot of people down."
New Zealand Teachers Council spokeswoman Charlotte Brown said the council's Complaints Assessment Committee investigated all teachers convicted of an offence punishable by three months' jail or more. That included drink-driving.
Possible outcomes ranged from no action to referral to a disciplinary tribunal - which could suspend or cancel a teacher's registration.
Rotorua Boys' High principal Chris Grinter did not wish to comment.