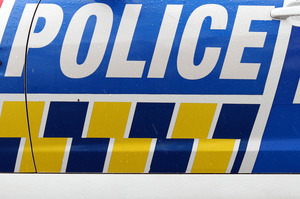 A Rotorua store worker was confronted by a man with a knife who demanded cigarettes and cash.
Rotorua police are seeking public help after the aggravated robbery of Fairy Springs Superette, at the intersection of Fairy Springs Rd and Kawaha Point Rd in Rotorua.
This robbery occurred shortly before midday on Monday. 
The female store attendant, who was alone at the time of the robbery, was confronted by a man who was armed with a knife.  He demanded cash and cigarettes and after stealing a small amount of each he fled the business on foot.  He was last seen heading toward Kawaha Point.
The man was described as having olive skin, was approximately 172 cm tall, had a solid build and was believed to have been aged between 20 and 25 years.
Police said he was wearing dark coloured clothing, which included a bandana to hide his features.
Police said any information regarding a sighting of this person either before or after the robbery or any information which might help lead to identify the person should be forwarded to Detective Webber or Detective Murphy at  Rotorua Police on 348 0099.
Alternatively information can be provided anonymously via Crimestoppers on 0800 555111.