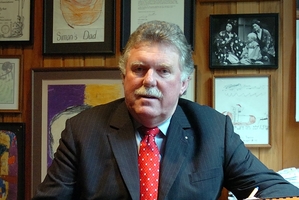 Rotorua's Lyall Thurston says he's "honoured" to be sharing his battle for mandatory folic acid fortification at a worldwide conference next week.
Mr Thurston will travel to Australia to address the 27th World Congress of Paediatricians on his battle to get New Zealand to introduce mandatory fortification of bread with folate in a bid to reduce babies being born with neural tube defects such as spina bifida.
For the past 30 years, Mr Thurston has been lobbying to make fortification mandatory and was devastated last year when the Government decided not to go ahead with the mandatory fortification.
He said he received a phone call "out of the blue" about a month ago asking him to speak.
"I think it is a great honour for New Zealand and a great honour for the parents [of children with birth defects]."
His speech would focus on the huge battle lobbyists came up against from the milling and baking industries, which Mr Thurston said had forced the turn-around by the Government.
"They are particularly interested to know about the lobbying campaign."
Despite the decision, Mr Thurston said he planned to carry on drawing attention to the issue until common sense prevailed.
Folate deficiency was a predominant cause of neural tube defects such as spina bifida and 78 countries, including Australia, had the mandatory fortification, he said.
The issue would a major focus at the congress and he said he understood there would be some convincing data presented about the difference mandatory fortification had made in Australia since it was introduced.