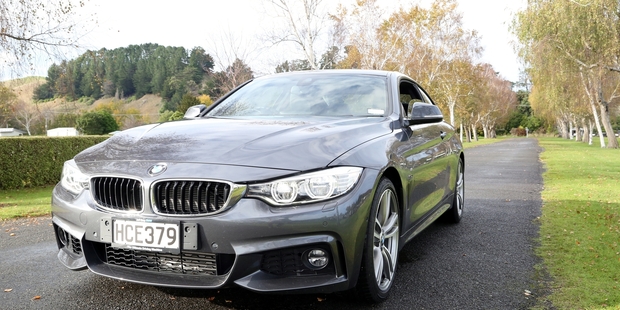 There's got to be a mission statement lingering somewhere in the halls of BMW's design studio that simply says all work and no play makes Hans a dull boy.
So what better way to keep dullness at bay by keeping the models coming. And it's here that BMW seems to want to steal a march on the rest of the world.
The latest incarnation is the new 4 Series Coupe, the one that's replacing the 3 Series Coupe and doing it with such panache and authority.
We've had some extended time with the 435i which comes with a price of $126,500. Our tester also collected a handful of extras that included speed limit information ($900), surround view ($1000) and the head-up display ($2000) which all meant the final price was pushed up to $130,400.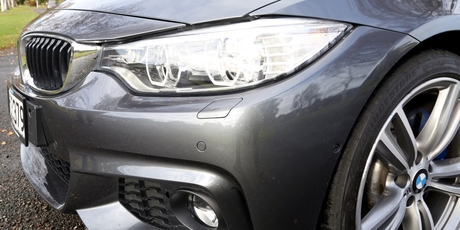 Memorable is a word that springs to mind when getting your thoughts together about this coupe; memorable as much for its performance as anything else.
The in-line six-cylinder engine gets some curry from a single turbo, but it delivers a scintillating response delivered through an eight-step auto transmission.
While it is generally very well behaved, flicked into the Sport mode and it undergoes a metamorphosis, howling its way down the highway.
BMW claims a combined fuel use figure of 7.4 litres per 100km and we'll believe them.
Frankly we were too busy enjoying the drive to worry too much about the minutiae, so our apologies to those who collect that sort of data. But even a litre or two above that and the 435i is worth every drop anyway.
There are so many nice touches to the coupe and typically the sheer flawlessness of the finish is a standout.
This is a true four-seater coupe, yet access to the rear seat isn't that difficult and the boot space is reasonable without being excessive.
The front seats, with all their power configurations, are wonderfully supportive and keep you fresh even after a long drive.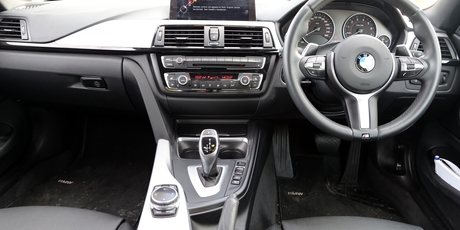 A myriad of controls and functions are a finger-tip nudge from the driver and swatting up the driver's manual would be essential for any buyer.
Not that there's too many surprises; simply that there's heaps of stuff you can access, alter or moderate.
Access to the back seat is made easier by the power seat function which slides the front seats forward as far as possible to let passengers in. Push the button and seats return to their original position.
The boot space is useful and surprisingly roomy. The ski hatch in the middle of the back seat is the only fold-down piece, but it does let you stow some longer items. But remember this is a coupe not a carry-all.
The engine is really active especially when you flick into the sport mode. It growls its way through the ratios and, while there's eight of them on tap, you'll be battling to get to the last of them.
And, by the time you do, you'll probably be ready to phone a good legal brief.
But if conservation is on your mind, try ECO PRO which wrings the best out of the fuel load by keeping things very sensible.
The 435i gets the M Sport kit as a standard fit and it adds the flash 19-inch rims, sports brakes (with M badge) adaptive suspension and the aerodynamic package to name a few of the embellishments.
Options on our test car included the head-up display ($2000), speed limit information ($900) and surround view ($1000). Then there are things like the automatic seatbelt feeders that present the seatbelts to driver and front-seat passenger and the adaptive LED headlights that lights up bends when you turn the wheel.
The 435i coupe is one you can wax lyrical about for a variety of reasons and we've tried to cover off most of them.
Like most coupes it is best as a two-seater even though there's space for four.
But it remains true to its BMW heritage, delivering a car that offers a sublime driving experience.