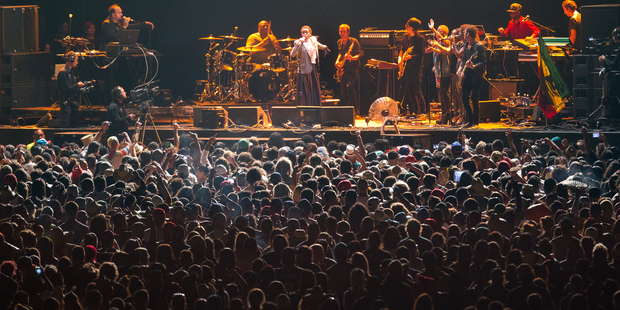 Rotorua's Raggamuffin Festival is in no danger, even though the Australian promotion company behind the event has gone into voluntary liquidation.
Headline acts for Rotorua's popular two-day music festival, to be held at the Rotorua International Stadium on January 31 and February 1 next year, were announced last week.
However, the company, formally known as McManus Entertainment, owned and operated by Australia-based concert promotor Andrew McManus, has had an administrator appointed because of losses incurred by the Guns 'n' Roses and Aerosmith tours in Australia this year.
It has also been reported in a number of Australian-based news and music websites that Mr McManus has had to put his A$10 million ($11.36 million) mansion up for sale.
Raggamuffin New Zealand Festival director Jackie Sanders said the Australian company was working with administrators to ensure all actions were taken to ensure a positive outcome.
"The administration process is only in Australia and will not affect Raggamuffin 2014 in New Zealand.
"Raggamuffin 2014 will run as normal managed by Jacman Entertainment and funding is fully in place to ensure a successful event," she said.