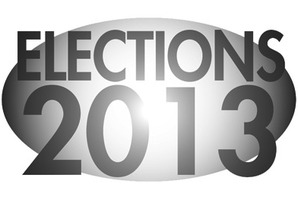 Registered Rotorua voters can expect to receive their voting papers in the post during the next five days.
The programme to deliver approximately 45,600 voting papers for Rotorua's local government elections got under way today.
Enrolled voters can expect to receive voting papers for positions on the Rotorua District Council, Bay of Plenty Regional Council, Rotorua Lakes Community Board and Lakes District Health Board between today and September 25.
There are five candidates for the Rotorua mayoralty, 31 candidates for Rotorua District Council and six candidates for the Lakes Community Board.
Voters are being sent formal voting papers, candidate information booklets and freepost envelopes for returning voting papers.
Completed voting papers need to be received by midday on October 12.
Special voting also begins today at Rotorua District Council's Civic Centre and continues until the close of voting.
Preliminary voting results are expected to be announced some time in the afternoon of October 12 and can be viewed on this site or at www.rdc.govt.nz.