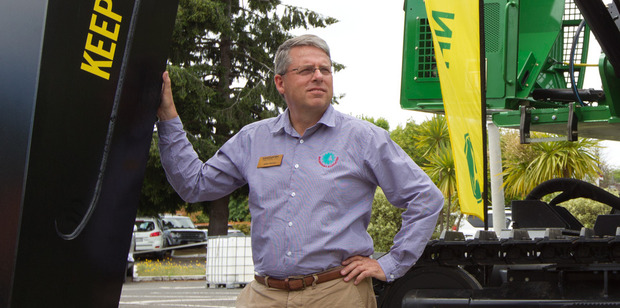 WorkSafe NZ believes there's an urgent need for a forestry sector-led Safer Forests Blueprint for Action.
In its submission to the Independent Forestry Safety Review, released publicly this week, WorkSafe chief executive Gordon MacDonald said the sector must take full responsibility for putting in place systems, process and behaviours which prevent dangerous situations occurring at the bushline.
"Sustainable change in forestry will not happen without everyone committing to a plan, holding each other to that commitment and, critically, working together rather in the current fragmented way.
"WorkSafe is prepared to act as the catalyst to ensure this happens in the absence of a cohesive sector-wide commitment to health and safety," Mr MacDonald said.
WorkSafe has provided a wide-ranging response to the Independent Forestry Safety Review canvassing the failings and the potential solutions for the sector in which 10 workers were killed last year.
"We have identified five critical problem areas that require urgent addressing - there is not enough support through the supply chain for frontline workers; an obvious undervaluing throughout the industry of safety; competency deficits; and insufficient investment in forestry infrastructure, all of which lead to a poor safety culture," Mr MacDonald said.
"More must be done, and a Safer Forests Blueprint for Action is the tool. We urge the review to support this initiative."
The Forest Industry Contractors Association (FICA) welcomed Worksafe's comments.
Spokesman John Stulen said WorkSafe NZ had been open and frank in its criticism of some shortcomings yet constructive at the same time.
He said FICA looked forward to working closely with everyone in the industry on the proposed action plan.
The Independent Forestry Safety Review travelled around the country, including Rotorua, earlier this year talking to industry stakeholders about how to improve safety. It is currently considering public submissions, with a final report expected within the next two months.