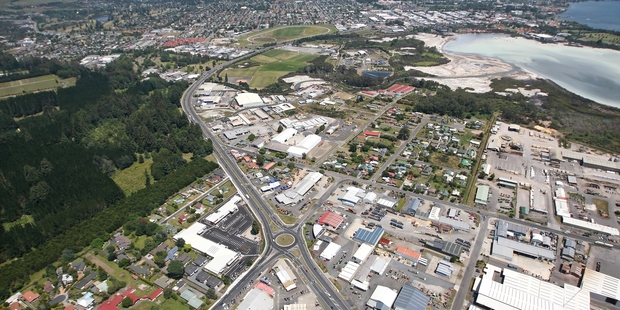 A retailers' spokesman is calling for Rotorua businesses to follow the council's lead and "buy local" where possible.
Mayor Steve Chadwick recently announced changes to the Rotorua District Council procurement processes that give local businesses more opportunity to competitively bid for council business. She said it was a direct response to pleas from the local business community during the recent elections.
Rotorua Chamber of Commerce executive member Jonathan Temm said the chamber had for some time advocated for the change, as well as the scrapping of development contributions, so was pleased with the announcement.
"We do believe that Rotorua businesses can compete on price, quality and after-sales support on a wide range of goods and services if you give them a chance."
He said those in the local manufacturing goods and services industry stood to benefit most.
Mr Temm said the chamber supported the idea of giving local business a weighting but also would like to see open communication where, for example, the council went back to a local bidder where there was a lower bid and gave them a chance to make their bid more attractive.
He said the chamber would be encouraging its members to adopt a similar stance where possible.
"If you can locally procure, you should try to do that. There are benefits for all businesses in doing that," he said.
APR Consultants director Deryck Shaw said he supported the council's policy.
"When you spend locally, it has an impact on employment and the economy."
However, Mr Shaw said residents should not be concerned that it would mean less value for money.
"[Local businesses] have to be cost-effective, have to be efficient, have to be competitive," he said.
He said his sense from the business community was the changes had been well received, especially among contractors.
The initiatives introduced by the council include a 12-month trial of a "local economic impact" factor for consideration in procurement processes, identifying tendering barriers for smaller providers, establishing more local preferred supplier panels for trades and services, and closer liaison with local providers.
But Mrs Chadwick has cautioned: "Spending any more of our ratepayers' money than is necessary for council work would not be prudent financial management."