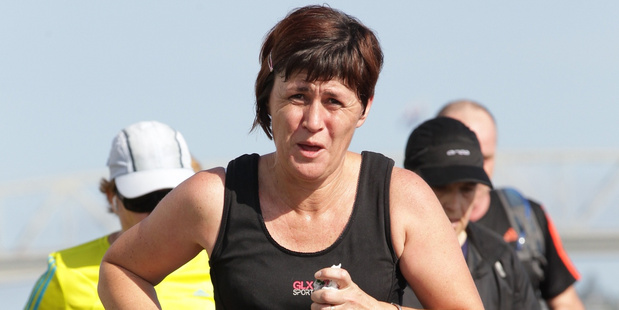 Speed and alcohol are not thought to have been factors in a horror accident in which a Waikato jogger was crushed to death by an out-of-control 4WD, police say.
Waikato road policing manager Inspector Marcus Lynam said an elderly man was behind the wheel of an Isuzu Rancho which struck nurse and mother Jo Mellow, aged 43, in Morrinsville just after 2pm yesterday.
Police said the vehicle left the road before hitting Ms Mellow and continued on to hit a house in Seales Rd. She died at the scene, just 2km from her home.
A lone woman occupant of the house was unhurt but highly distressed by the accident. It is understood the driver and a passenger escaped serious injury.
Mr Lynam said police were not sure how the vehicle had lost control.
"Speed and alcohol don't appear to have been factors. All we know is that the driver of the vehicle has lost control somehow,'' he said.
"It's not an accident hot-spot - it's a 50km/h residential area and ... the weather was overcast but fine and the road was dry.''
The driver was "an elderly gentleman'', but Mr Lynam did not know his precise age.
Neighbours said the road was notorious for speed. A Seales Rd resident said her fence had been hit by vehicles twice in the past 12 months.
Her teenage sons heard yesterday's crash and walked out to see the car embedded in the kitchen. "It is not nice at all, they have seen the body on the lawn," the woman said.
Ms Mellow was a keen runner who entered the Auckland half marathon last year and completed Hamilton's Round the Bridges events in 2006 and 2007.
She also managed her daughter's netball team at Morrinsville Intermediate.
The Isuzu Rancho 4WD was towed from the address last night and police were interviewing the driver and a passenger.
- APNZ