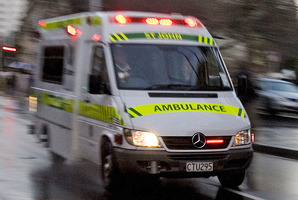 A car appearing to sink in a bed of blackberry was the subject of an urgent response from emergency services this morning near Te Puke.
Initial reports to 111 about 8.20am suggested a woman was trapped inside a sinking car off the side of State Highway 2, near Maketu Rd.
However, when emergency services arrived there was no body of water or anyone trapped.
A reporter at the scene said the car appeared to have crashed into a ditch at the side of the road, into a large amount of blackberry.
Two young women were being spoken to by police but no one was seriously hurt.
For more articles from this region, go to Bay of Plenty Times