Big surprise on my son's top-three actors list was Dick Van Dyke.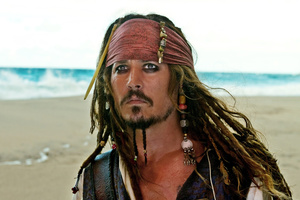 Hello sons of beaches, daughters of blue skies, I'm back. What a hot summer eh?
For the first time ever I've managed to wear through two pairs of Jandals in a number of weeks. I guess they don't make 'em like they used to. I'm thinking of giving up on the trendy ones and heading back to Para Rubber. Jandals are part of our Kiwi uniform, surely they should be built to last?
My eldest son has announced his top-three actors list. I came in second after Johnny Depp, which I thought wasn't too bad. Third place was a bit of a surprise - Dick Van Dyke.
I questioned him on this but it actually makes sense. Dick's in Mary Poppins, Chitty Chitty Bang Bang and Night at the Museum. Plus we'd just watched Dick receive a lifetime achievement award from the Screen Actors Guild and I remember saying at the time, "Wow, that dick's had one hell of a career."
My son actually got me thinking, at what age should our kids be devising their career? I know when I was a whipper I never even thought about work till the final school bell rang.
These days, though, the younger generation are already plotting their destiny. That's fine, I guess, as long as they don't take themselves too seriously. If you're a kid reading this, remember one thing: it's all very well pushing fast forward ... but it's much harder to rewind.
My youngest son has a very clear idea of what he wants to be when he grows up: he wants to be Indiana Jones, Batman and Jack Sparrow. Yes, all three at the same time. So he basically wants to be an archaeologist who wears tights and fights crimes on pirate ships. That's pretty cool, huh?
He's really into mashing things up. None of his Lego men have their original outfits for long. He's forever swapping heads, arms and legs so I wouldn't be surprised if he grows up to be a cross-dresser.
There's nothing wrong with cross-dressing, by the way. When I first heard the term I thought it meant someone who puts their clothes on angrily. "Oh, he's dressing himself all right but he's not happy about it!"
This actually sums up my little one very well. He's never happy putting his clothes on and his undies are frequently found on his head.
By the way, I'm the only official cross-dresser in the family. I was recently photographed in a park dressed as an elderly woman. This I can assure you, though, was for work.
I found it was a real learning curve (or two). If you're at a loose end maybe you should try it. You'll be surprised with the extra level of respect you gain for the opposite sex. Just make sure you tell your partner you're doing it first, because it's one of those things that's hard to rewind!