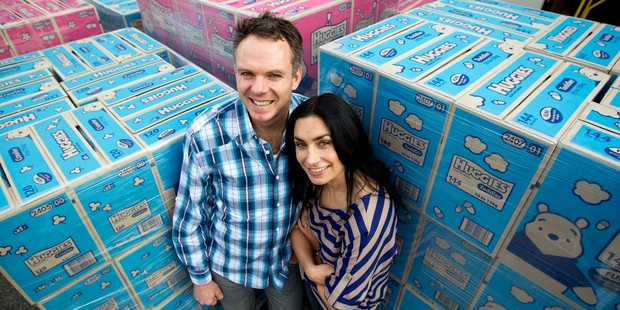 An Auckland-based online retailer is taking on the big supermarkets and selling dry goods from baked beans to washing powder.
The founders of Nappies Direct yesterday launched Supermarket Online delivering household products nationwide.
Kevin and Pia D'Ambros-Smith have been running a successful online business for over a decade and said their new venture is niche, offering only dry goods.
"Whilst most people won't mind someone else picking and packing their toilet cleaner, they don't want them selecting their apples," Pia says.
The idea for the business came by cutting out the cost of refrigerated delivery of fresh products.
"Dry products don't require immediate storage so customers don't have to arrange specific delivery. We can leave the product in a safe place to be bought inside when ready", Kevin said.
Delivery charges range from $4 to $35 in towns and cities.
The Supermarket Online website allows shoppers to navigate through a virtual house with items categorised into rooms rather than aisles.
Daily specials are displayed on the website giving customers the same savings as supermarkets. The couple started Nappies Direct in 2002, home delivering nappies nationwide.