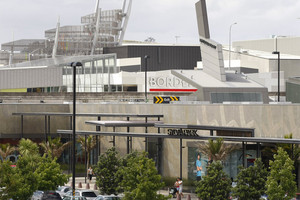 Australian women's fashion brand Suzanne Grae says it's proposing to shut down its New Zealand stores because it has been unable to establish a sustainable business in this country.
The Parramatta-based retailer - which operates 19 stores on this side of the Tasman, including eight in Auckland - employs around 100 people in New Zealand.
Suzanne Grae chief executive Carole Molyneux said the proposal to close the New Zealand stores over an 11 month period starting next month was a last resort that followed a thorough review of the business.
"Consultation has commenced with staff to gain their views and input on the proposed closure," Molyneux said. 'A final decision will depend on the outcome of the employee consultation process.
Suzanne Grae has operated in New Zealand since 2006, but despite our best efforts to meet local customer requirements on range, price and service, we have not been able to establish a sustainable business."
She said staff would be entitled to all conditions under their employment contracts should the company go ahead with the closure.
Suzanne Grae operates a store in Newmarket, as well as Auckland's Sylvia Park, Glenfield, St Lukes, West City, Lynn Mall, Shore City and Manukau shopping centres.
There are also stores in Whangarei, Hamilton, the Kapiti Coast, Wellington, Lower Hutt, Porirua, Rotorua, New Plymouth and Dunedin.
According to its website, Suzanne Grae opened its first store in the New South Wales town of Dubbo in 1968 and now operates 200 stores across New Zealand and Australia.