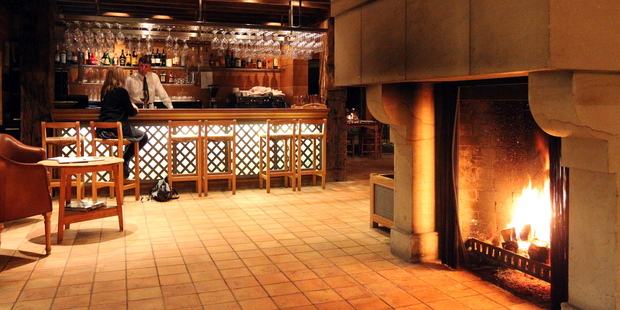 A Hawkes Bay restaurant has been voted among the top 20 best winery restaurants in the world.
The Terroir at Craggy Range restaurant at Havelock North is the only New Zealand entry on the list on online publication the Daily Meal's 20 Best Winery Restaurants around the world.
The Daily Meal award panellists, comprising US food and wine writers, wine experts, sommeliers and bloggers, cast their vote based on cuisine, wine, winery experience and style, decor and service.
It came up with its top 20 list after a three-month-long nomination process consulting with the Michelin Guide and other trusted sources.
The site also gathered recommendations from its editors and contributors, who have dined extensively around the world.
The Daily Meal, which is read by more than five million culinary enthusiasts worldwide, says the panellists voted only for the restaurants they believed were "extraordinary".
Panellists judged the wines available in the restaurant and specifically looked for ones that were paired effectively with the dishes while the dining experience was assessed from the restaurant's interior design and ambience to the skill and efficiency of the service.
Craggy Range marketing manager Sandi Boyden said the 14th place award was a coup for the winery restaurant which had taken its lead from establishments in Europe.
"We are a new-world winery and generally these kinds of accolades are awarded to those old-world wineries so we feel fairly chuffed, it means a huge amount," she said.
"It's part of our vision, our wines have received international acclaim but this is the first time our restaurant has been recognised."
The Daily Meal considered all 67 countries that produce wine but the top 20 was made up of entries from 11 countries - Argentina, Australia, Austria, Canada, France, Italy, New Zealand, Portugal, South Africa, Spain and the United States.
The US has six restaurants on the list.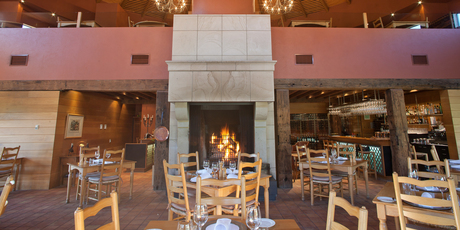 The world's top winery restaurants
1. Etoile at Domaine Chandon (Yountville, Calif.)
2. Cantinetta Antinori at Palazzo Antinori (Florence, Italy)
3. Marques de Riscal at Herederos del Marques de Riscal (Elciego, Rioja, Spain)
4. Leeuwin Restaurant at Leeuwin Estate (Margaret River, Australia)
5. 1884 Restaurante Francis Mallmann at Escorihuela Gascon (Mendoza, Argentina)
6. The Restaurant at Cordeillan-Bages (Pauillac, France)
7. La Taverna at Castello Banfi (Montalcino, Italy)
8. Barao Fladgate Restaurant at Taylor Fladgate (Vila Nova de Gaia, Portugal)
9. The Restaurant at Wente Vineyards (Livermore, Calif.)
10. Urban at O. Fournier (Mendoza, Argentina)
14. Terroir at Craggy Range (Havelock North, NZ)