Herald Rating:
5/5
Address:
2 Matakana Valley Rd, Matakana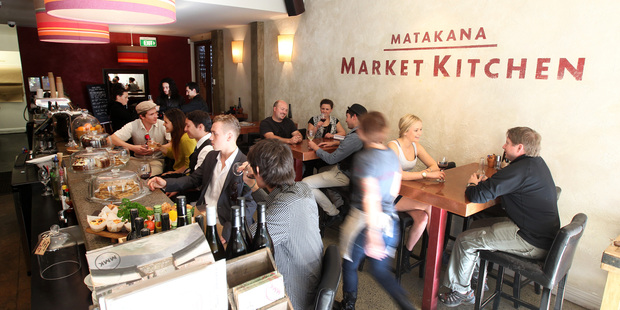 We came here because we were making the most of a rare weekend escape to visit the Matakana markets and this cafe looked inviting.
Parking was along the main road, by the river. It was a busy morning in Matakana, so parking was at a premium.
We walked in and immediately thought it was an interesting blend of rustic and modern. The dining area was spacious and while we could have sat outside on the deck and enjoyed the view and the sun, there was a chill in the air.
The most unusual thing on the menu was welsh rarebit with Puhoi cheddar, Leigh beer and piccalilli, oven-baked and served with bacon, apple and worcester sauce dressing.($14.50)
We ordered the baked avocado, stuffed with welsh rarebit, topped with roasted tomatoes and bacon ($14.50) and the chorizo and spud crush - herb-roasted potatoes, chorizo with onion jam, topped with wilted spinach and poached eggs ($17). I was initially hesistant about the baked avocado, not being a lover of piccalilli, but this turned out to add a tangy, delicious twist to the melt-in-your-mouth avocado.
The bacon was cooked to perfection, too. The chorizo and spud crush was excellent, moist and full of herby flavour.
The coffee was very good, as was the earl grey tea.
The service was top-notch, with friendly and helpful staff.
We recommend if you come here you take time to enjoy MMK as a break from the hustle and bustle of the market. Oh, also take heed of the words at the bottom of the menu:
"Put 'eat pudding' at the top of your list of things to do today, that way at least you'll get one thing done". Unfortunately we were too full to partake of any of the sweet treats on offer.
Overall we thought MMK was classy and definitely worth another visit. Note for next visit, don't eat a pastry from the market before brunch.