Address:
27 Drake St, Auckland
Ph:
(09) 302 2665
www.tom-tom.co.nz
Stars:
2.5/5
Verdict:
Fussy food, skimpy servings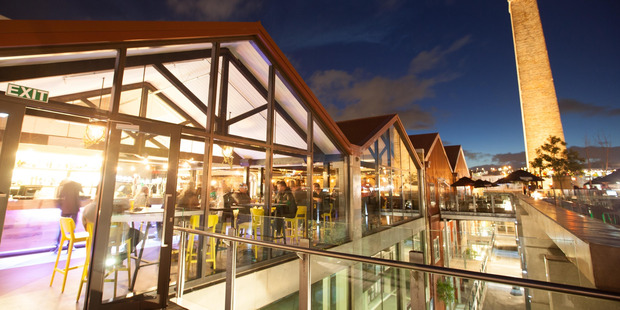 It was my fault. I should have remembered to bring my own chopsticks. Whenever I crack a new pair of disposables (what a harmless-sounding word that is for a piece of instant rubbish), I think of the deforestation required to keep up with the production of these single-use utensils.
A New York Times report says 3.8 million trees die each year to make 57 billion pairs in China alone; every decade, a New Zealand-size chunk of Asian forest is felled.
They give you disposable chopsticks at this new eatery on Drake St. I have no idea why: if Ming and Tony Chan at Mercury Plaza can give me reusables to eat my $7 won ton soup and wash them up later, would it kill the folks at Tom-Tom to do so too?
Perhaps they think that neat, new sticks in a crisp paper bag are a good look. Certainly the food gives the impression that the place prizes style above substance. Head chef Fraser Shenton, who is stepping up from a sous chef role at The Food Store, makes dishes that look lovely on the plate but struggle to deliver a satisfying experience.
It seems at odds with the homely atmosphere that I assume the proprietors (veterans of Degree Gastrobar and Herne Bay Local) are trying to establish. Different areas of the space are set up as bar, lounge and communal dining room - the restaurant part is maybe less than a quarter of the floor area - and there is a boisterous, happy feel to the place.
It seems like a genuinely nice place to be. A large outdoor balcony looks down on the hideously characterless refurbishment of Victoria Park Market (which has been "about to open" for as long as I can remember but still looks desolate and empty) and out to the big oaks in the park beyond. It should be an excellent spot when summer comes.
But the food overpromises and underdelivers. The menu includes a "late-night" section, which looks rather greasily designed to mop up alcohol: along with the oysters there are fish bites (they call them "goujons"), fried chicken and chips that are described as "criss-cut".
My researches suggest that, depending on the way it's punctuated, "criss-cut" may be a trademark; fries so described feature on the menu of an American fast food chain that has just entered the local market and set new records for fat content. I can say from experience that they were bloody delicious because they come as a side dish on the restaurant menu and I couldn't resist. Each mouthful takes about seven minutes off your life.
Yet everything else seemed fussy in presentation or skimpy in quantity or both: the sashimi pieces were so far apart on the serving board you could scarcely see from one to another, though the inclusion of squid was unusual. The scallops entree (from Canada, three weeks after our season opened; no, I don't get it, either) cost $23, for two of them. For that price, they should have been hand-delivered by k.d. lang or come with a season pass to Whistler.
The beetroot carpaccio was, again, a feast for the eyes, but otherwise a famine: the slices of beetroot lacked punch and the crumbled feta was more crumble than feta - all of it collected would barely have half-filled a teaspoon.
Shenton seems very fond of sous-vide cooking (think very, very slow boil-in-bag): a beef entree and a fish main are done in this style. I had rather hoped that sous vide had gone the way of foam and the Vauxhall Viva, but I suppose when you've spent a few grand on a special machine, you have to use it.
I had some deep-sea fish (I forget the species) which was, again, far more interesting than satisfying: the texture, half-way between raw and decently cooked, was slightly creepy to tell you the truth, and I couldn't help feeling that the treacle-sweet creamy carrot puree would have been better suited to a more rustically cooked piece of fish - or pudding. The side of "seasonal veg" was frozen peas.
The Professor wants me to say that the desserts, including a delicately composed trifle, were superb, but the whole thing cost nearly $200 and we only drank water. I can't help feeling that the place would work better if it didn't try so hard.