Herald Rating: 5/5
Address: Cnr Halsey St and Fanshawe St, Victoria Park, Auckland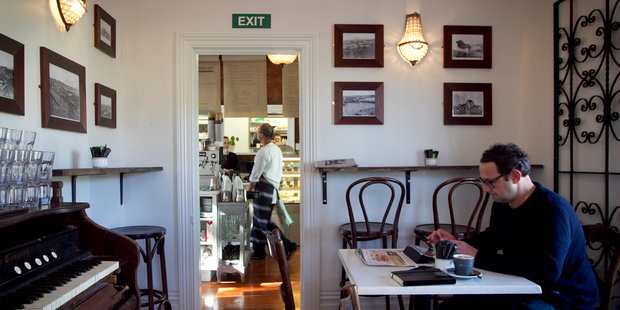 We came here because a friend had been recently and highly recommended it.
Parking was no problem in the Victoria Park carpark just beside the cottage.
We walked in and immediately thought everything was just right - from the historic photos lining the walls to the old organ in one of the rooms and the old street signs, the ambience was perfect for this former caretaker's home.
The most unusual thing on the menu was the amazingly reasonable prices for an Auckland cafe.
We ordered a breakfast hoagie with bacon and eggs ($15), which turned out to be an American-style deli sandwich and was judged fresh and delicious; and an eggs benny with pulled slow roast pork and greens ($15), again a delectable combination.
The service was friendly and efficient.
The coffee was just right, as was the hot lemon toddy - just the thing when fighting a cold in a polar blast.
We recommend if you come here take time to peruse the old photos and have a look at the organ.
Overall we thought we'll definitely be back - it will be nice in summer to sit outside in the little courtyard area
too.