Herald Rating: 3/5
Address: 65 Sandringham Rd, Kingsland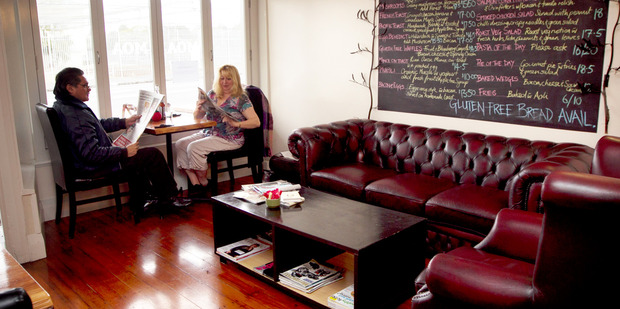 We came here because as the brunch review 1st XV's resident rugbyhead, I was deemed appropriate for an eatery parked opposite Eden Park.
Parking was straightforward enough. But I'm always wary within sight of Eden Park - game day would be a nightmare.
We walked in and immediately thought we liked the building. It's Helen Clark's old electorate office and there's a bike mounted on the wall, which the staff assure me once belonged to the great woman herself. Pegged on the bike's carrier was an issue of the RugbyHerald, suggesting Her Helenness is an astute judge of rugby media.
The most unusual thing on the menu is quite a bit of it, actually. Like the Pacific toast for starters- a local take on the French version, done with shredded coconut and apple syrup. Best of all: mince on toast with a poached egg on top - a footy classic.
We ordered the poached eggs on a corned beef hash ($15) and the Pacific toast ($17.50). Followed by the Moa breakfast beer ($12). This place doubles as a bar and restaurant at night and has a huge range of Moa beers plus a decent selection of other Kiwi brews. Food: excellent, though we needed extra syrup for the toast; beer: a gently fruity ale - just right for a pre-noon tipple.
The service was sound ... on the face of it. The two front-of-house guys were competent and polite. But it looked like some of the tables hadn't had a good wipe in a while and the floor, I'm picking, hadn't seen a mop since the Blues' 87th consecutive defeat the night before. The downstairs toilet was also not up to scratch. Service is more than a smile and a chat about the beer menu, it's also making sure the joint is tip-top.
The coffee was strong. That's how I like it.
We recommend if you come here you try the inventive side of the menu. Also, I'll be dropping in for a brew pre- or post- my next Eden Park visit.
Overall we thought it offered a smart menu, let down by the lack of a tidy-up.