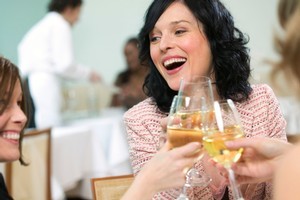 Today we're launching our new restaurant reviews Google map.
We've added links to all the Herald and Herald on Sunday reviews from the past year, as well as some from the Bay of Plenty Times.
This means the majority of the reviews so far are of Auckland and Tauranga restaurants, but we hope to add more over the coming months to cover other centres as well.
Each reviewed restaurant has been given a thumbnail image and is located in its actual position on the map.
When you click on a thumbnail, a rectangular box will appear, telling you the restaurant's address and providing links to all the reviews we have available on that particular restaurant.
We've also included the dates of the reviews so you are able to see how recently they were written.
You can search either by zooming in on a particular neighbourhood or by navigating through the alphabetically-ordered list of restaurants on the left-hand side of the map.
When you've found a restaurant you like the sound of, you can hit the 'Directions' link within the rectangular box, enter your address in the space marked with a green 'A' in a circle and then click the 'Get Directions' button. This will generate driving directions for you, so you have no trouble finding the restaurant.
We hope you find this new tool useful. Happy dining!