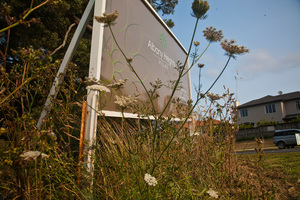 The Serious Fraud Office is investigating a North Shore residential property development deal after angry investors cried out that places were never built.
Simon McArley, acting chief executive, said many investors outside New Zealand were affected by deals by Albany Heights Villas and Hunter Gills Road.
Both companies went into liquidaiton without a residential development project being
completed and the land has now been sold to new developers, McArley said.
Media reports pointed to funds paid by buyers not going into trusts as people believed, as well as misleading statements by the developers.
Franki Yip said he was an investor who had bought into Albany Height Villas at 70-125 Gills Rd at Albany and he wrote to the Herald about the agony and disappointment of investors in Asia.
He complained about attempts to recover deposits, including complaining to the Hong Kong police, New Zealand police, the media and Serious Fraud Office.
"Is New Zealand still a safe investment haven? I doubt, at this moment," Yip wrote to the Herald.
"Reputation takes time to build but crushes down easily without upkeeping. The project and the bureaucratic operation give New Zealand a doubtful name," he complained.