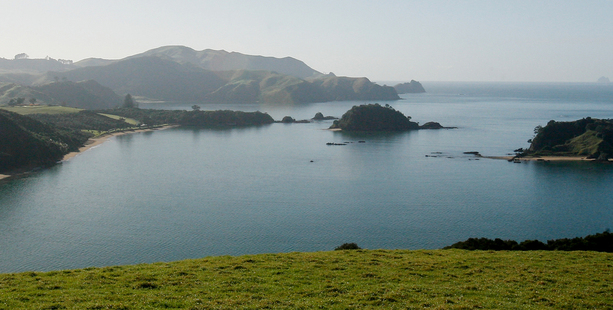 Big-time developer Peter Cooper is completing a new mansion with a huge stone tower on a sprawling coastal property.
The Cooper Residence in the Bay of Islands is the third house to be built on the ambitious Mountain Landing luxury development.
Plans obtained from the Far North District Council show the main house is a two-level building with five bedrooms, a butler's pantry, terraces, decks and a dressing room.
The unusual stone tower has a cellar and barrel room.
The Cooper Residence is set on a headland in the isolated Purerua Peninsula, about a half-hour drive from Kerikeri.
The new house is understood to be virtually finished, although developer Cooper and Company declined to comment. The home would probably be rented out to guests as luxury accommodation from early next year.
Council plans show pasture, a proposed revegetation area, an orchard and native trees, including pohutakawa, will fringe the property. A 900sq m "grand lawn" flanks another part of the cross-shaped house.
Viewed side-on, the home is long and low and the tower is tapered gradually. Plans stated the landscape garden was intended to evoke historical hill-top fortifications.
Council records also show a tennis pavilion and gymnasium nearby. The gym has steamrooms and massage facilities.
Auckland-based architect Pip Cheshire declined to comment on the house. But he said New Zealand's political and economic stability and green image made the country attractive to foreigners - and other developments were under way in Northland. "There are all sorts of things going on in bays and coves and hilltops that one never hears about."
Cooper developed the 6.5ha Britomart site in Auckland and spends his time between Orange County, California and New Zealand. The son of a truck driver, he grew up in Kaitaia and practised law for 11 years.
Mountain Landing is owned by MLP LLC, a company registered in Delaware.