Reserve Bank says new house loans policy could be a help for some first-time buyers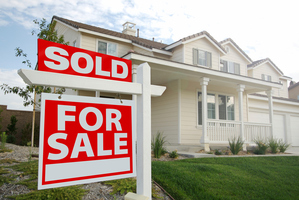 The widespread assumption that most first home buyers will be shut out of the housing market by the Reserve Bank's curbs on low-deposit home loans may be too swift.
The bank announced on Tuesday that from October 1, only 10 per cent of banks' new residential mortgage lending could be to borrowers wanting to borrow more than 80 per cent of the value of the property - the threshold for high loan-to-value ratio (LVR) lending.
The 10 per cent is increased to as much as 15 per cent of new lending by some exemptions, including Welcome Home loans guaranteed by Housing New Zealand, but it would be reduced by banks' caution about exceeding the limit, which might put their ability to trade as a bank at risk.
The New Zealand Herald understands that between 20 and 25 per cent of new mortgage lending is to first home buyers and that around 60 per cent of them have a deposit of less than 20 per cent. These numbers vary from bank to bank and change with market conditions.
But they would be consistent, though only just, with what the Reserve Bank said in its regulatory impact assessment of the LVR curbs, released on Tuesday: "Approximately 12 per cent of banks' new lending is to high-LVR first home buyers."
The bank goes on to suggest that first home buyers unable to borrow while the LVR restrictions are in place "might gain from being temporarily shut out of the market", for example, if house prices fall or if future mortgage rates would have placed them under financial distress.
The Reserve Bank said its modelling suggested that as a result of the curbs, house price inflation could be 1 to 4 percentage points lower over the first year than it would otherwise be, and credit growth would be reduced by between 1 and 3 percentage points.
It has cited the need to boost the shock-resistance of the banking system as its primary reason for introducing the LVR curbs and said the measures would be temporary, without indicating how it would decide when to lift them.
But restrictions on the flow of new mortgage lending would take time to materially strengthen banks' balance sheets.
"The impact of LVR restrictions on banks' resilience in a downturn would depend crucially on how long restrictions had been in place prior to the downturn," the impact statement said.
"The Reserve Bank's analysis ... suggests if the proposed LVR restriction was in place for two years prior to a severe housing market downturn, it would reduce losses on residential mortgage loans by 10 to 15 per cent."