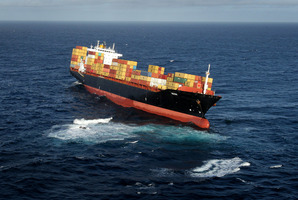 Container recovery experts are asking people on holiday over Easter to watch out for debris from the Rena.
It's six months since the ship ran aground on Astrolabe Reef off the coast of Tauranga, and its aft section has finally sunk.
Oil is still trickling from the aft section, and another dozen or so containers have been lost at sea.
Braemar Howells spokesman Grant Dyson says debris has been found as far north as Coromandel.
He's urging people to stay on the lookout this long weekend and ring in any sightings.