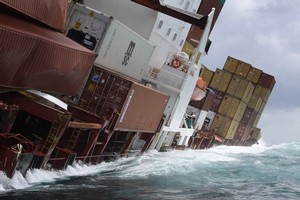 One of the Rena salvors has been injured.
The man slipped and has hurt his wrists.
The salvage team reports the ship's buckling is getting worse.
Despite their concern over the vessel's condition, salvors remain on board.
They are continuing to pump off light engine oil but have still to tackle the heavy fuel oil in the sealed stern tank.