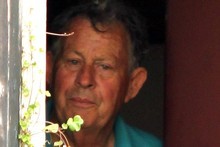 Doug McIntyre has a portfolio of rundown and empty homes in some of New Zealand's poshest suburbs.
Neighbours want him to tidy them up - but all McIntyre wants is to be left alone.
Three weeks ago the Herald on Sunday revealed neighbours of his empty $1.7 million home in Auckland's Paritai Dr had been successful in getting the council to issue a notice for him to tidy it up.
The property had not been lived in for about 16 years.
But he also has a $680,000 townhouse in upmarket Remuera and a $190,000 house in Napier. No one has lived in these properties for years, neighbours say.
McIntyre, who is listed in the electoral rolls as a pilot, lives in a $580,000 house in the Auckland suburb of St Johns.
He declined to talk to the Herald on Sunday, but the daughter of a woman who lives next to his 80sq m weatherboard bungalow in Napier says she wants him to clean his property up.
Angela Osgood's mother, Pauline, lives next to McIntyre's Napier property, in Nuffield Ave, Marewa, and says it is in a shabby state and a fire hazard.
"Mum's been here for 18 years and no one's lived there.
"The place is an eyesore. He's got a pile of off-cut wood as high as the house," said Osgood.
"Rent them out and sell them instead of it being an eyesore for the neighbours."
Osgood said she had spoken to McIntyre in the past: "He said to me years ago that these were investments. How can you not rent it out for 20 years?"
She said it would only take a wayward match to start a fire in the woodpile, which could catch on to her mother's house.
Osgood had complained to the council about five years ago.
Another of his properties, a Remuera townhouse, has water stains on the floor and vines growing through the dining room.
Neighbours know little about McIntyre. "He seems to be a mystery man," said one.
"We can't understand why you wouldn't even want a property manager to get the rent for you."
Another said it was great the house was unoccupied, because it allowed her visitors to park their cars there.
Raymond Chan, who has lived next door to McIntyre's Paritai Dr house for 16 years, said squatters occupied it at times and started a fire there about a year ago.
By Kieran Nash

Email

Kieran