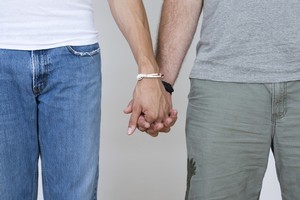 Schools are being investigated by the Ombudsman after refusing to answer questions about same-sex couples attending balls.
A teenager lodged the requests for policy information to 431 secondary schools with year 12 and 13 students.
Out of those, 170 schools did not reply, 30 replied with conditions to the request and others asked for administrative costs.
Student Matthew Taylor, 17, was appalled St Patrick's College student Malcolm Pimentel was last year told he couldn't bring his male partner to the ball.
When Taylor contacted St Patrick's he was told the school did not have a policy on same-sex dates.
Taylor then sent an Official Information Act request to schools, asking for their policies.
Taylor said his findings revealed schools were thin on policy and did not know how to handle official requests.
Campion College in Gisborne told Taylor it did not have a written policy on bringing same-sex partners to balls.
St Patrick's College in Silverstream asked Taylor for $25 in administrative costs for answering the request.
Jenny Gellen from Waitara High School told Taylor not to contact them. But Gellen told the Herald on Sunday she had answered, though added the rider. "I asked them not to contact me again on such matters as schools are extremely busy and I feel my time is better spent ensuring the highest quality learning is taking place."
Rob Sturch from Hastings Boys' said, "Good morning Mr Taylor, please feel free to complain . Yours sincerely R G Sturch."