Today the show is brought to you by 1985 and David Lange's infamous "uranium" quote at the Oxford Union debate. Interviews today are with: Winston Peters, Jills Angus Burney, Jack Nicol, Chris Brandolino, Angus Gidley-Baird and Wayne McNee.
Latest NZH Video
Source: C-SPAN / AP John McCain was among the Republicans to vote against the 'skinny' repeal of the Affordable Care Act.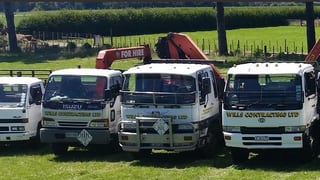 28 Jul, 2017 6:28pm
2 minutes to read
The ad suggested one man's wife would need professional services to lift her breasts.