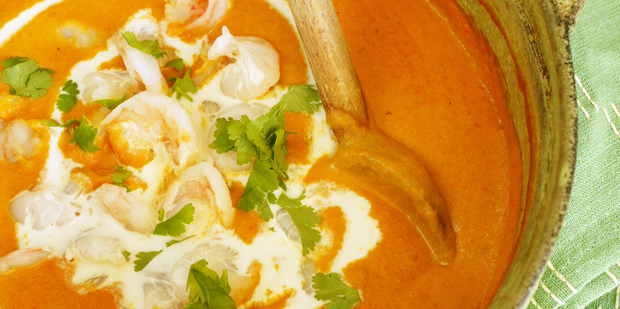 Souped up
Plain old vege soup gets a whole lot more interesting when finished with a swirl of coconut cream. Increase the tropical vibe with herbs and spices - try carrot with coriander, pumpkin with curry spices, or fry veges first in a green curry paste. Hot stuff.
Rice pudding again
Use coconut cream for more than just a great curry - zap up nana's rice pudding with coconut cream. Gently flavour with nutmeg, cinnamon or vanilla, add a tang or lemon or lime zest, or fill with raisins or dried fruit.
Kids can cook
Simmer coconut cream with sugar, add chopped bananas and heat through for a sweet Asian-style pudding. Or whizz a can of coconut cream in a blender with sugar, banana and two eggs;, bake in ramekins in the oven in a water bath until the custards are set.