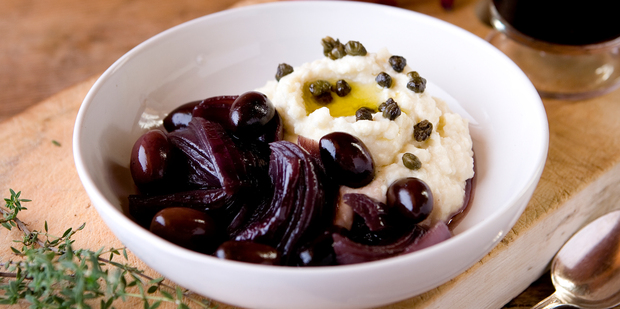 Catch your chicken
For a classic chicken cacciatore, simmer thighs and drums with onions, garlic, carrots, tinned tomatoes and mushrooms in chicken stock (dilute with white wine); throw in pitted black olives to heat through in the last 10 minutes and finish with parsley. For a variation, use lemon juice and slices instead of tomatoes for a reminder of summer.
Middle East
Notch up the usual hummus dip with a good slosh of extra virgin olive oil, scatter with olives and serve with plenty of good crusty bread for an easy appetiser.
Pasta fast
Toss chopped olives, feta, finely chopped garlic and marinated sun-dried tomatoes or pepper through cooked pasta (penne or big spirals are good for collecting the sauce); add more cheese to serve for a fast weekend pantry lunch or supper.