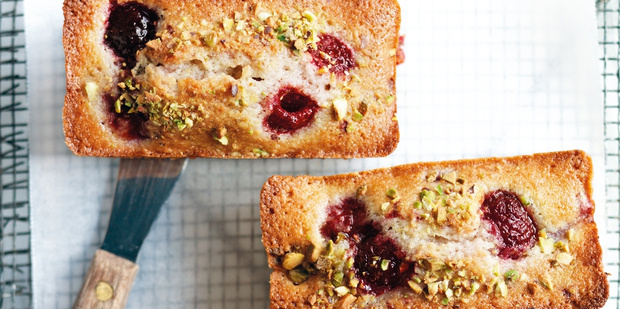 Makes 12
3/4 cup ground almonds
1/4 cup finely ground pistachios
1 2/3 cups icing sugar, sifted
3/4 cup plain flour, sifted
1/2 tsp baking powder, sifted
5 egg whites
125g butter, melted
200g frozen or fresh raspberries
2 Tbsp finely chopped pistachios, extra
1 Preheat oven to 180C.
2 Place the ground almonds, ground pistachios, sugar, flour, baking powder, egg whites and butter in a bowl and whisk to combine.
3 Fold in the raspberries and spoon the mixture into 12 x 1/2 cup-capacity lightly greased rectangular tins.
4 Sprinkle with the extra pistachios and bake for 20-25 minutes or until golden and cooked through.
5 Using a palette knife, loosen the edges and remove friands from the tins immediately. Allow to cool on a wire rack before serving.
Note: If you don't have rectangular friand tins, you could use 1/2 cup-capacity muffin tins.
* For more recipes by Donna Hay click here.