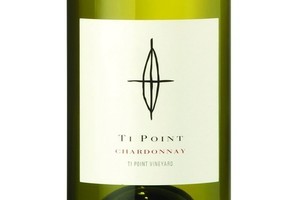 Remember to buy a card one lunchtime this week, as it's Mother's Day next Sunday. Florists will become bouquet factories and you should probably take your dear old mum out for lunch: Burger Fuel and Subway won't cut the mustard.
My favourite watering hole, Stafford Road Wine Bar, runs an exceptional degustation menu matched with wine every Sunday lunchtime.
If taking the bridge to the Shore is a step too far for you (come on, it's just a road), super-slick Clooney has just opened its doors for Sunday evenings.
It's now open seven days a week and Sunday evenings is BYO night. The $20 corkage fee seems a little steep, but if you've got a decent bottle you want to crack, it's certainly cheaper than paying wine list prices.
Otherwise, you could make a day-trip to Waiheke. Italian-owned winery Poderi Crisci does a traditional Mediterranean long lunch for $65 every Sunday. Expect lots of cured meats, Italian cheeses, and to waddle out hours later. It certainly beats a burger.
Ti Point chardonnay, Hawke's Bay 2010 ($22.99, Glengarry)
Three generations of women produce this medium-weight, not-too-oaky chardonnay.
It has just enough freshness, and sits comfortingly on the middle of your palate.
Hunter's Kaho Roa sauvignon blanc 2008 ($23.90)
Hunter's is a family affair with sons, mums and aunties working together to make this barrel-fermented sav. It's fresh with layers of flavour and tasty texture. The oak gives a nutty character, but it's well integrated with citrus and grassy aromas.
Clos de Sainte Anne, Les Arbres viognier 2009, Gisborne ($58, Caro's, Fine Wine Delivery Co)
Anne is the mother of the Millton family and the inspiration for this hedonistic viognier.
It exudes an ethereal perfume of sweet dried apricots, flower petals and ginger.
* Rebecca's special Mother's Day weekend wine workshop runs from 10.45am-3.15pm, Saturday, May 7 at the Wine Vault. Pay $99 for your ticket and mum comes for $60.
Course includes a glass of bubbles, eight wines, lunch, and a booklet to take home.
Call Rebecca on 0226348907 or book online.