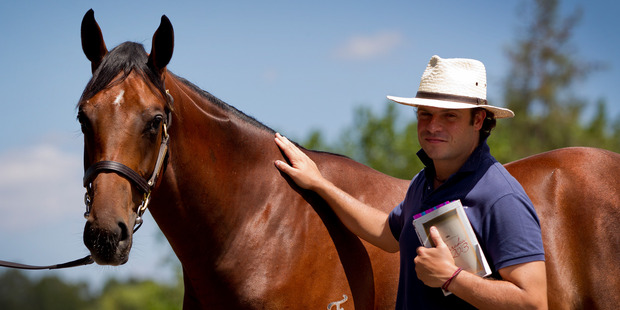 Don't ever underestimate the strength of the Irish resolve.
Tom Magnier displayed it when he paid $1,975,000 for a Fastnet Rock-Celebria colt at the New Zealand Bloodstock Karaka Yearling Sales in South Auckland yesterday.
The sale eclipsed the $1.7 million top-of-the-sale price for a Fastnet Rock colt at last year's sale.
But Mr Magnier showed plenty of grit in an electric bidding duel with Black Caviar's Australian trainer, Peter Moody.
Mr Moody stalked Mr Magnier all the way from when Te Akau's David Ellis dropped out at $1.3 million.
But when Mr Moody got to $1.9 million, Mr Magnier had the chance to go to $2 million and put Mr Moody into the less comfortable psychological situation. Why didn't he?
"Well, you have to try and buy horses as cheaply as you can."
The $1,975,000 compared to $2 million - economy or Irish logic.
During the bidding, Mr Magnier was on his cellphone to his father - tough, astute Irish businessman John Magnier. John Magnier would have been impressed.